iPanel Online recently signed a contract with local third part quality control platform MRQCC(Market Research Quality Control Center).iGuard 1.0 data quality supervision system under MRQCC will take chage of quality surveillance on Panel Online's online data collection.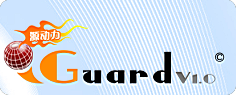 Market Research Quality Control Center company is professional market reserach provider which is made up of dozen of professional software egineers.The comany now possesses relevant data quality survey system(iGurad 1.0),mobile phone reseach and study platform,sample managerment platform and telephone interview platform etc.Among various product iGurad 1.0 has built positive image and authority with a lot of market research company,which acquired common acceptance and approval in the industry area.The contract reached between iPanel Online and MRQCC concerning quality supervision service will last for 3 years,during which all iPanel Online's online sample collection project will be supervised by iGuard 1.0 generated by MRQCC.This system will guarantee that one PC should enter the questionaire only one time in any project,and provide related project operation analysis report and quality surveillance certification once project completed.

iGuard 1.0 adopted advanced finger print identification technology to help remove potential negative data ahead of time.At present,iGuard 1.0 is capable of checking and locking any PC with up to 60 techniques no matter how many partner you cooperate or how many project you execute.