In the race to build autonomous vehicles, what is the right balance between encouraging innovation and making sure our cities are safe?
That is one of the big questions we address in this week's edition of Tech Tent.

Listen live every Friday at 15:00 GMT on the BBC World Service
The race to build self-driving cars is hotting up. This week, the European Union set out plans to create regulations which would allow autonomous vehicles to operate on the continent's roads safely - while accepting that full autonomy everywhere probably wouldn't come until the 2030s.
Both the United States and China may hope to move more quickly than that.
Dr Andreas Herrmann, one of the authors of a new book called Autonomous Driving, tells the programme that Europe risks being stuck in the middle: "China just announced testing fields in Beijing, Singapore and some other places, on a large scale. In the US they have enough space to set up special lanes for autonomous cars. We in Europe have the technology but it's very difficult to find space for this kind of technology."
We interviewed Dr Herrmann at the London Motor Show, an event dedicated to the driving experience. Amid all the Lamborghinis, Aston Martins and Porsches, there was little evidence that drivers are ready to relinquish the wheel and let the car take over any time soon.
Hyundai was showing off its i30N, a car without autonomous features designed to appeal to the driver who wants to be in full control. But the firm's UK marketing director David Pugh says it is working on self-driving prototypes too - and he sees a future where cars will have two modes: "When you want to drive enthusiastically you can, when you want to let the car take the strain you can put your feet up."
Whether that kind of mix is desirable is another matter. The car companies' strategy seems to be to gradually build in more autonomy, while the tech firms are trying to build vehicles where there will be no human driver at any stage.
Andreas Herrmann thinks that carmakers trying to move through stages to full autonomy will hit problems: "Being in the middle means you need sophisticated human machine interaction and that's tricky. It takes time to bring the human back into the loop once you've given driving responsibility to the machine."
That is another reason why Dr Herrmann thinks a city like London may be 30 years away from having fully autonomous driving on its streets.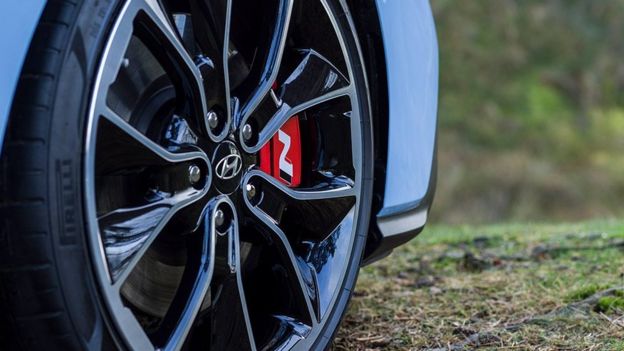 Economic clout
We have two other thought-provoking interviews on this week's programme. One of the big thinkers on the economics of technology tells us why its impact is not being properly measured in GDP figures. Erik Brynjolfsson was co-author of the Second Machine Age, the book which really kickstarted the debate about the impact of automation and is director of the MIT Initiative on the Digital Economy.
He says the problem is that official data does not capture the value of services like Facebook or Wikipedia which are essentially free. He points out that in the early 1980s, information services accounted for 4.6% of US GDP - and the figure is exactly the same today, despite the huge advances in the technology sector.
Prof Brynjolfsson and his team set out to prove that value was being created by services like Facebook by asking people how much they would have to pay them to give them up for a month. The average answer was $42 (£31).
Why does this matter? "You can't manage what you can't measure," he says. If we had some way of working out what technological advances had done to our economy, then we might understand that the last 10 years had not been as bad as we thought for our incomes.
"We haven't got richer in terms of dollars or pounds or euros. But we have access to all the world's information through Wikipedia, we can connect with friends and family - these are unpriced goods."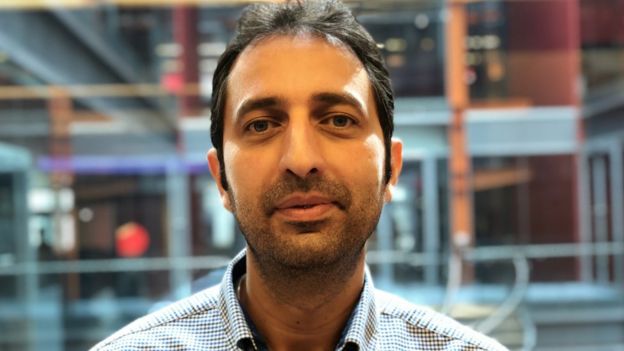 We also hear from the man with what sounds like an almost impossible job - promoting tech start-ups in Libya. Khaled Elmufti, whose firm Tatweer Research was founded in 2010 to promote innovation in his country, has just run a successful competition to find the smartest start-ups.
The contest, run with the help of the Massachusetts Institute of Technology proved just how much entrepreneurial spirit was present in Libya, even after years of civil war. There were 130 applicants, 44% of them female.
Among the winners was Yummy, a company delivering meals, made mainly by women at home in private kitchens, via an app.
He admits a cultural transformation is still needed in a country which has been dependent on energy for so long but he says serious international investors should be taking a look at Libya: "The environment that these young entrepreneurs and young start-ups have been through over the last few years made them think very creatively, very differently."
He reckons that is the kind of spirit you might not find in Silicon Valley or London's Tech City.
Source:BBC